23 Jan

Comparably: An Interview With EnsembleIQ EVP, Content & Communications Joe Territo About the Business of Business Intelligence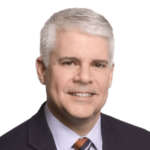 Executive Vice President of Content and Communications Joe Territo leads content, communications and marketing strategies at EnsembleIQ, the premier resource of actionable insights and connections powering business growth for retail, technology, consumer goods, healthcare and hospitality professionals. Joe's key areas of responsibility include content best practices and execution, marketing strategy and operations, and corporate public relations and social media. As part of its blog series focusing on how key leaders drive successful workplace cultures, Comparably interviewed Joe about how EnsembleIQ attracts and nurtures top content talent.
Highlights of the interview include these excerpts on culture, career growth, and diversity:
Culture: "EnsembleIQ offers a highly collaborative and supportive culture, put in place to support what is now a team of mostly remote employees. Candidates who join the company very quickly grasp how this camaraderie occurs in a remote setting. The approach is purpose-driven, flowing from a clear vision by the company to hep customers connect with the industries they serve."
Career Growth: "EnsembleIQ regularly provides editors with training in new technologies and tactics to drive audience growth and engagement. This includes virtual meetings when the training materials are presented, and then making recordings of those meetings and training documents available on-demand as a long-term reference."

Diversity: "The company's [Diversity, Equity and Inclusion] focus isn't just about who the company brings on board, but how everyone learns to interact with one another. 'We really explore that in delivering our business intelligence to the communities, because the insights that we provide to these professional communities aren't only around buying and selling,' [Territo] says. 'They're also about 'How do you market your product or your business in a way that you can grow and thrive?' and so much of that growth emerges when you're smarter about being more inclusive."
To learn more about how Joe leads EnsembleIQ in attracting and nurturing top content talent, read the full interview here.