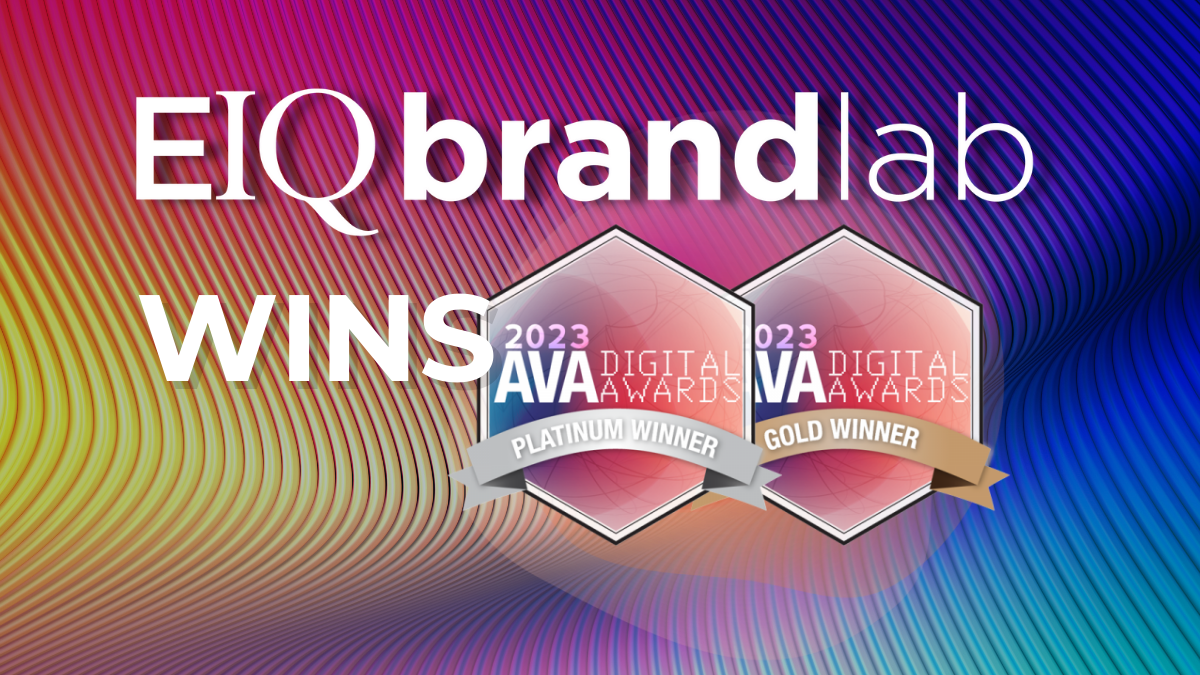 13 Feb
EnsembleIQ BrandLab Wins Five 2023 AVA Digital Awards for Excellence in Digital Marketing and Web-based Design
CHICAGO, February 8, 2023 – EnsembleIQ BrandLab, a full-service strategic marketing and creative agency operated by EnsembleIQ, has won five 2023 AVA Digital Awards for excellence in digital marketing and web-based design. The AVA Digital Awards is an international competition that recognizes excellence by creative professionals responsible for the planning, concept, direction, design, and production of digital communications. 
"EnsembleIQ BrandLab collaborates with clients to create custom marketing and creative solutions in retail, healthcare and hospitality that deliver awareness, engagement and connections powering business growth," said Darren Ursino, Vice President, Marketing & Brand Engagement, EnsembleIQ. "Winning these awards is a testament to our incredible team and the outstanding work we deliver to our clients. We are delighted to be recognized by the AVA Digital Awards for these digital solutions."
The entries were developed in partnership with EnsembleIQ clients. The winning nominations include:
Convenience Store News and Anheuser-Busch won platinum in the Web Interactive Capabilities category for Meet Your New BEE-FF
Progressive Grocer and MilkPEP won platinum in the Native Advertising category for You're Gonna Need Milk For That
Retail Leader, Convenience Store News, and PepViz (PepsiCo) won platinum in the White Paper category for The Transformation of Quick Trips
RIS News and PwC won gold in the Web Infographics category for Why Authenticity Matters
Restaurant Technology Network won gold in the Microsite category for Restaurant Technology Capabilities Framework, which includes key contributions from AWS, Chipotle Mexican Grill, the Kiosk Manufacturers Association, Oracle Food & Beverage, the Restaurant CIOs Co., and the  UNLV's William F. Harrah College of Hospitality
To learn more about EnsembleIQ, visit: ensembleiq.com. Stay connected with EnsembleIQ on Facebook, LinkedIn and Twitter.
About EnsembleIQ
EnsembleIQ is the premier resource of actionable insights and connections powering business growth throughout the path to purchase. We help retail, technology, consumer goods, healthcare and hospitality professionals make informed decisions and gain a competitive advantage. EnsembleIQ delivers the most trusted business intelligence from leading industry experts, creative marketing solutions and impactful event experiences that connect best-in-class suppliers and service providers with our vibrant business-building communities. To learn more about EnsembleIQ, visit ensembleiq.com.
Media Contact
Joe Territo
Executive Vice President, Content and Communications
EnsembleIQ
[email protected]